Professional scheduling app for consultants
.
Save time on scheduling meetings and spent it on your clients.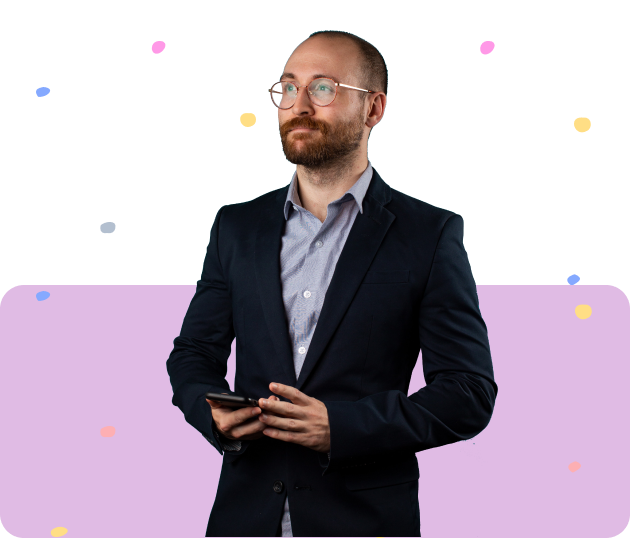 I like Minup because it's easy to use and it can do everything I need. My clients like it too, which is not a bad thing 😊
I have been using Minup since the beginning. It helped me so much. Being able to set up different working hours for my services is my favorite feature. I also like that the software is constantly improving and I know who is behind it.
I was looking for an easy-to-use appointment scheduling app for one of my clients and I found it! The Minup team answers all my questions and responds to any request I have, and in fact, they implement these in the software.
No more back-and-forth messaging
.
Your clients can quickly schedule meetings with you, so you can focus on your job.
Create your own booking website in a matter of minutes. Show off your brand and your services. Get your custom website domain.
Keep everything in one place
.
You get a fully functional online calendar where you can easily manage your appointments and other activities, so you'll never get overbooked.
No more late arrivals or forgotten appointments
.
Your clients receive reminder emails about upcoming appointments. They can simply modify the appointment and you'll be notified immediately.
You use Google Calendar already? Connect it with Minup and your events will sync automatically between your Minup and Google Calendar.
Event booking simplified
.
Do you host workshops and webinars for your clients? Minup makes it easy to create events that can be booked by multiple people at the same time.
You can use minup for free. No credit cards required.
Create your booking page.
Add your services and your working hours. Personalize your booking page.
Embed your booking page on your website or send a link to your clients so they can easily book meetings with you.
Your clients can schedule meetings on their own. You can decide to confirm appointments automatically or only after your approval. It's up to you.
Try our meeting scheduling app!
Create your own booking website for free.